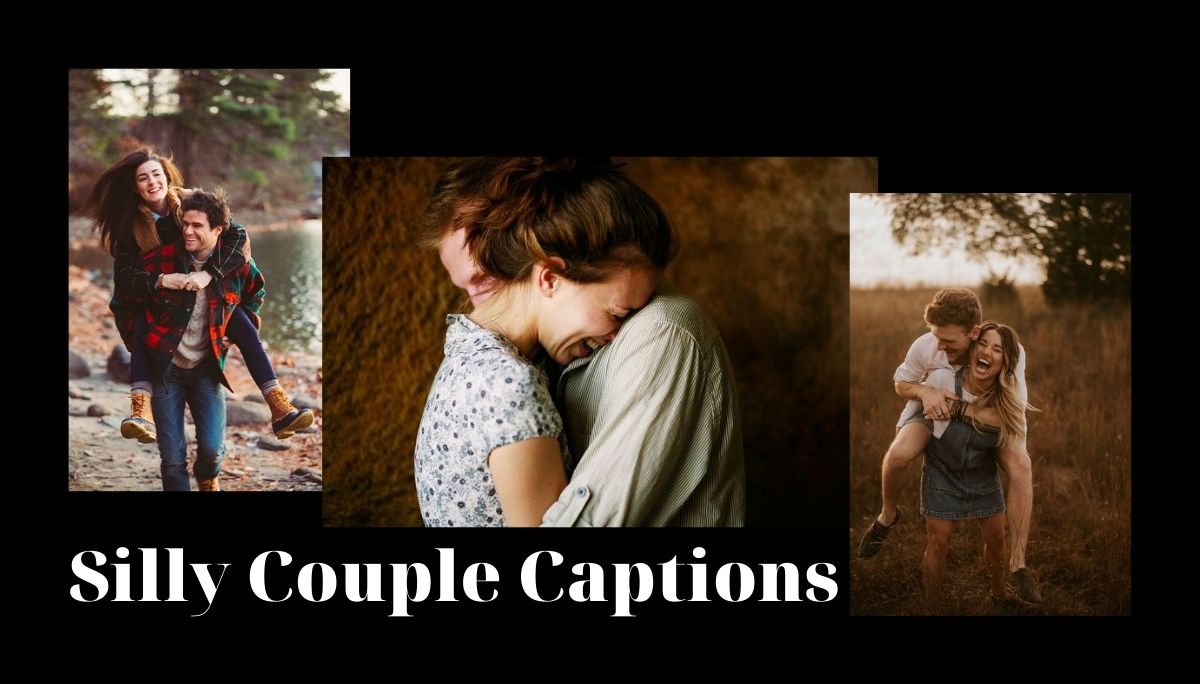 Amusing and Silly Couple Captions For Instagram Pictures
If you are someone who regularly reads romantic couple love quotes, then you can also read funny couple captions about love. We have a collection of silly couple captions and pictures, hope you enjoy them.
Love is a serious mental disease.

– Plato, Phaedrus(Wikipedia)
Recommended for You:
1. There's nothing much to see here. Just a pair of weirdos madly in love.
2. You're the reason why I look down at my phone and then bump on a wall.
3. I love you even when I'm hungry.
4. I love you with all my butt. I would say heart, but my butt is bigger.
5. Love is an ocean of emotions entirely surrounded by expenses.
6. You love flowers, but you cut them. You love animals, but you eat them. You told me that you love me, so now I'm scared.
7. We just want to be happy. And perhaps a little bit naked.
8. The first time I texted her, she didn't reply because she fainted.
9. We just found out that kissing burns approximately 6.4 calories per minute.
10. Don't make love by the garden gate. Love is blind, but the neighbors aren't.
11. I promise to always be by your side. Or under you. Or on top. Your choice!
12. You make me smile so much that my face cramps up.
13. I'm thirsty, not for water, but for you.
14. The excellent blend of love and madness!
15. The perfect couple? Yeah, they fart and fight too.
16. You can have my heart. And my ass.
17. Guess what? We both like taking long romantic walks…to the fridge.
18. Pretty glad we both swiped right.
19. With you, everything's twice the fun and half the trouble.
20. You're my favorite notification.
21. My heart always go boom whenever you're in the room.
22. The only time I stop talking is when I'm kissing you.
23. Not to brag but I think we're really cute together.
24. Our love is that romantic comedy that you've always wanted to hate but is too damn cute to hate!
25. I fell in love with you the first time you laughed at my jokes.
26. You melt my heart like an ice lolly on a sweltering summer day.
27. We're best friends, right?
28. Sorry, I can't keep calm because I'm totally crazy for you.
See more >> Cute Couple Matching Outfits