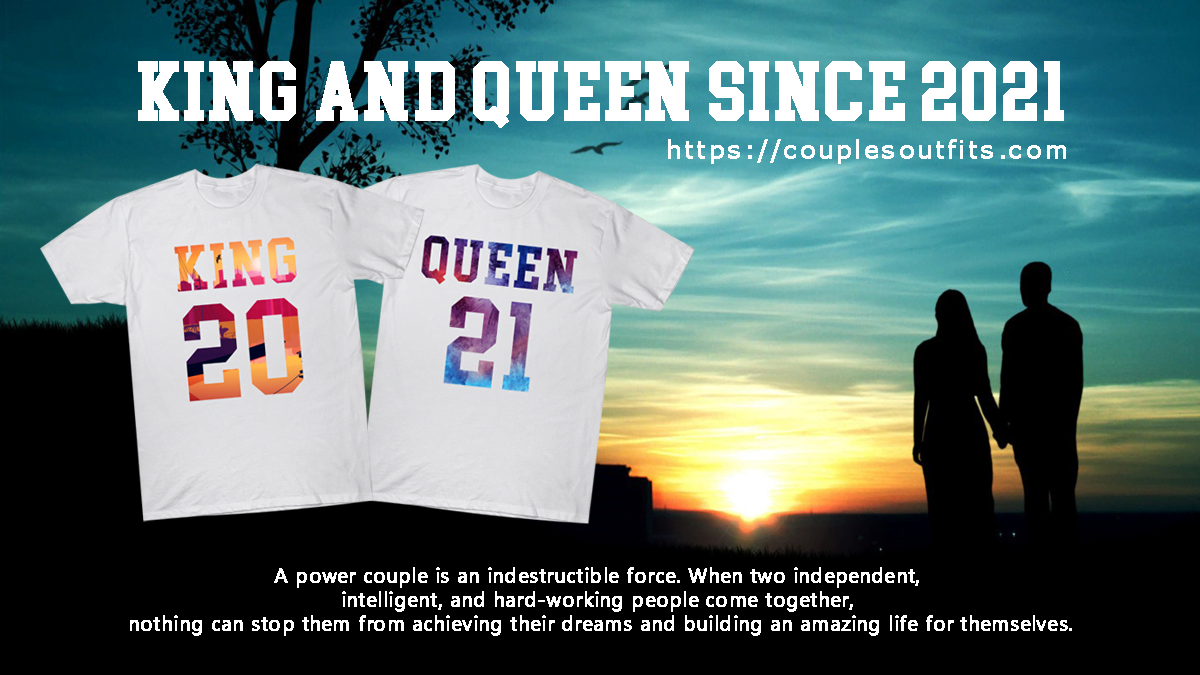 When did you start falling in love?
A power couple is an indestructible force. When two independent, intelligent, and hard-working people come together, nothing can stop them from achieving their dreams and building an amazing life for themselves.
---
Maybe you like "King and Queen" from Amazon.com
---
King and Queen Together Since 2021 2020 T-Shirts
I love that you are my person and I am yours, that whatever door we come to, we will open it together.
What Material Is This T-Shirt Made Of?
100% combed ringspun cotton. The perfect fabric for a graphic tee and the softest in the business. (Due to product availability, cotton type may vary for 2XL and 3XL sizes)
King and Queen Together Since 2019, 2018, 2017… Shirts
Sometimes, two people have to fall apart to realize how much they need to fall back together.
See more >> I Stay At Home For My King Queen Shirts