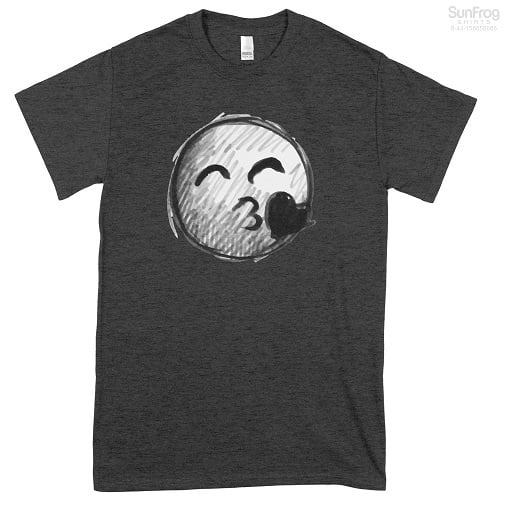 The Cutest Pencil Emoji Shirts, Emotion Face T-Shirts
Nobody needs a smile so much as the one who has none to give. So get used to smiling heart-warming smiles, and you will spread sunshine in a sometimes dreary world.
Remember even though the outside world might be raining, if you keep on smiling the sun will soon show its face and smile back at you.
Emoji Classic Guys / Unisex Tee
What Material Is This Item Made Of?
100% combed ringspun cotton. The perfect fabric for a graphic tee and the softest in the business. (Due to product availability, cotton type may vary for 2XL and 3XL sizes)
---
---
---
---
See more >> Care Emoji Facebook T Shirt