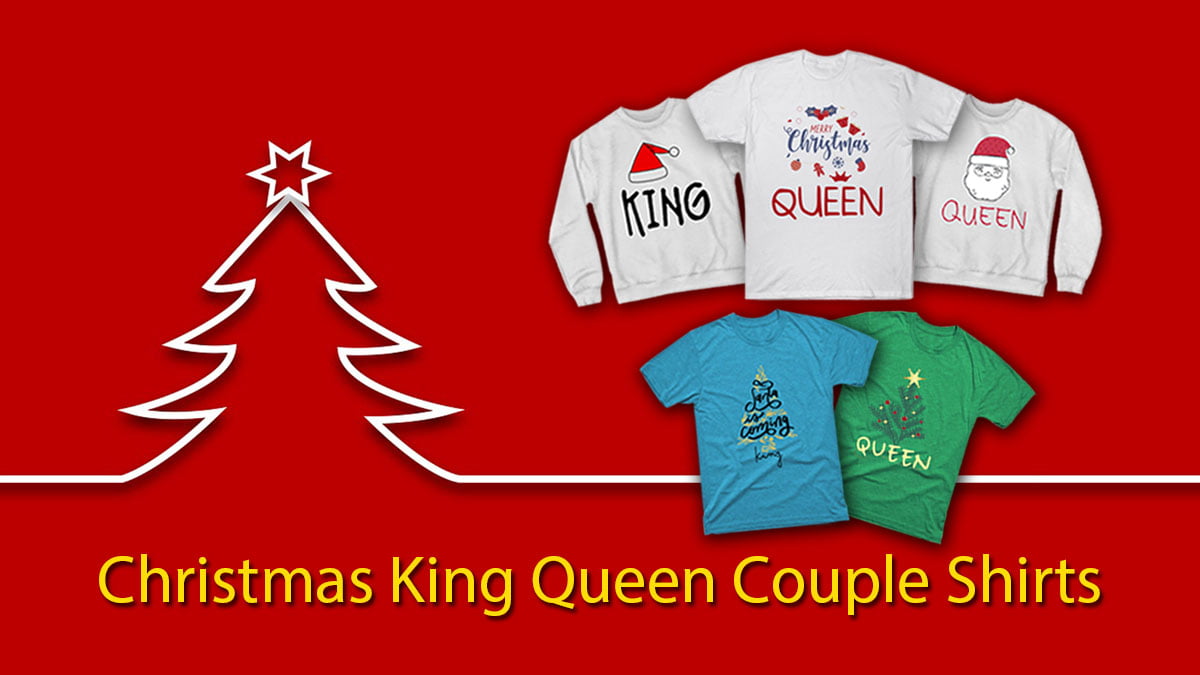 We recommend Christmas King and Queen Couple Shirts for you, those in love or those who are not yet in love. Our products are selected and updated by us to match current trends. There are many Christmas themes for you, for example: Santa Claus, Pine, Snowflake, Reindeer, Wreath, Ginger, Mistletoe … we will update more new themes and designs in the future.
Products suitable for everyone and special use as gifts.
Best of all, Christmas means a spirit of love, a time when the love of God and the love of our fellow men should prevail over all hatred and bitterness, a time when our thoughts and deeds and the spirit of our lives manifest the presence of God. – George F. McDougall
Love is such a wonderful feeling. Waking up to a Christmas morning with the one you love makes it even more exciting. Baby thank you for being such an angel in my life. I love you so much. Merry Christmas.
Look around you, the season of Christmas is the most romantic season of all. I want to cuddle with you in one blanket, sit in front of the fire furnace, watch the Christmas tree and listen to Christmas carols all day long. Merry Christmas to you my love.
Merry Christmas – Xmas King Queen T-Shirt
Recommended for You >> Don't Mess With King and Queen Shirts
See more >> Cute Couple Matching Outfits