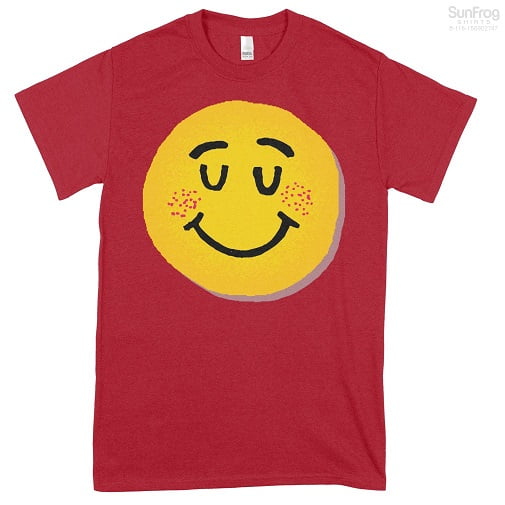 The Cute Moon Emoji Shirts, Emotion Moon T-Shirts
The moon is a loyal companion. It never leaves. It's always there, watching, steadfast, knowing us in our light and dark moments, changing forever just as we do. Every day it's a different version of itself. Sometimes weak and wan, sometimes strong and full of light. The moon understands what it means to be human. Uncertain. Alone. Cratered by imperfections.
What Material Is This Mask Made Of?
Mask measures 7″ wide by 4″ tall (with pleats collapsed), excluding ear loops. Sublimated polyester exterior with a soft microfiber lining for added comfort and improved fit – pleats allow the mask to expand for increased coverage and adjustable sliders on the elastic ear loops keep everything securely in place. Lining allows for insertion of additional mask or filter – not included – between layers as desired. Elastic loops are 63% polyester, 37% latex. Printed and assembled in the USA, machine washable.
Classic Guys / Unisex Tee
What Material Is This Moon Emoji T-Shirt Made Of?
100% combed ringspun cotton. The perfect fabric for a graphic tee and the softest in the business. (Due to product availability, cotton type may vary for 2XL and 3XL sizes)
---
---
See more >> Care Emoji Facebook T Shirt