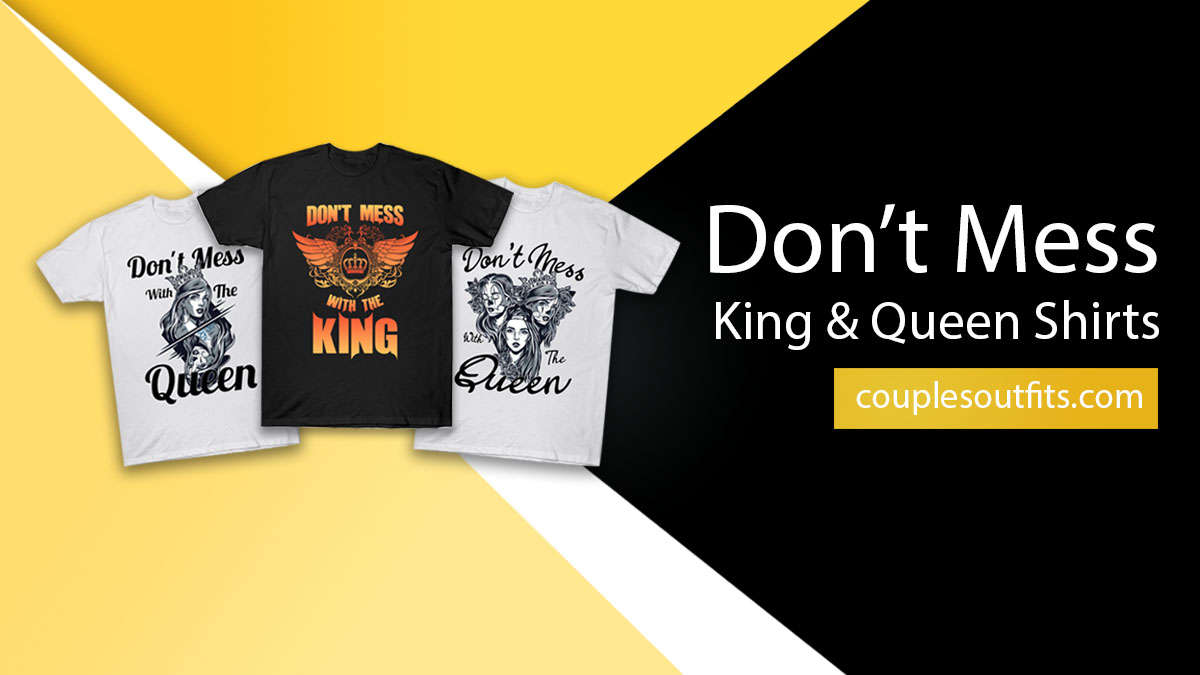 Don't Mess With King and Queen Shirts – will be an equally fun t-shirt duo for a loving couple.
Every kings deserves a queen, if you expect to be termed a king by your woman, you need to first treat her like the queen that she is. Do not put too much expectations on her, else you will be just be left drifting and begging to be loved. Treat you woman as a queen and she will treat you like a king!
A real king doles out all the attention his queen deserves, a real king gives his queen all the love she needs, a real king gives his queen beautiful names and makes her happy all the time. That is the duty of a king!
What Material Is This Item Made Of?
100% combed ringspun cotton. The perfect fabric for a graphic tee and the softest in the business. (Due to product availability, cotton type may vary for 2XL and 3XL sizes)
Don't Mess With King and Queen Shirts
Black Don't Mess With A Queen
The queen of my life, how was your night' I hope you had a good dream about us? I am so pleased to reach out to you because you are a great wife, wonderful mother and the most interesting woman in the entire world. I will always love you because the kind of love I have for you is very special.
Black Don't Mess With A King
You are an honorable person. You deserve much respect that shouldn't be taken for granted. You are a king the most loving man on earth. I wish you a precious moment that cannot be comprehended. You are a lovely angel the one I cherish with all my heart. I love you so much.
White Don't Mess With A Queen
White Don't Mess With A King
Red Crown – Black Don't Mess With A Queen
Red Crown – Black Don't Mess With A King
Red Crown – White Don't Mess With A Queen
Red Crown – White Don't Mess With A King
Angle Wings Don't Mess With A Queen
Angle Wings Don't Mess With A King